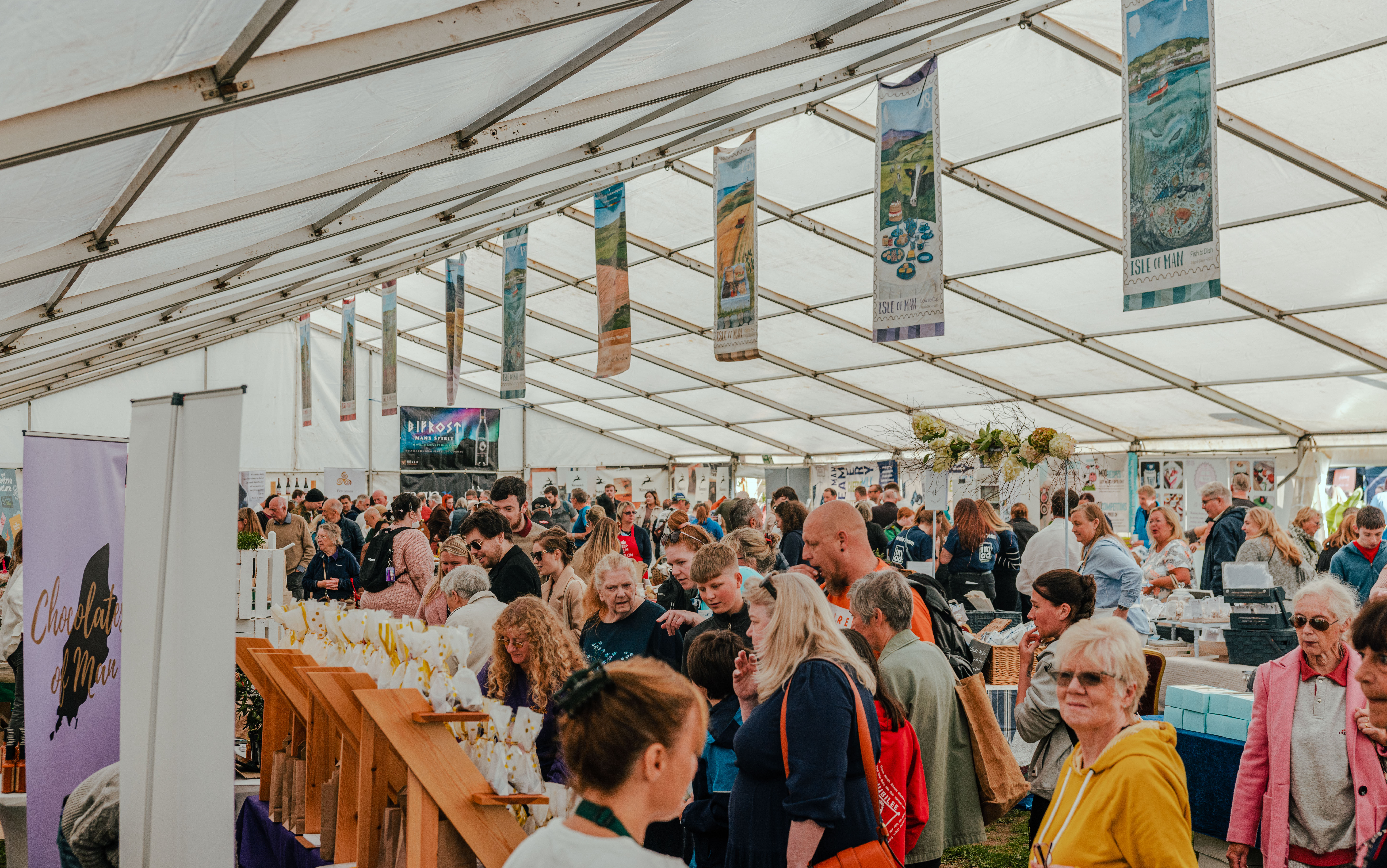 The Isle of Man Food & Drink Festival celebrates the very best of Manx produce; it's a weekend where we shine a light on all the passionate people, businesses and organisations that make the Island's food culture so uniquely bold and creative.
The 2022 Festival saw thousands flock to the Villa Marina Gardens during the festival weekend in September to enjoy locally made produce, sample an array of flavours, watch cookery demonstrations and discover Manx-made crafts.
It was also revealed that the calculated domestic economic impact of the festival came to £324,297.00, approximately £45.79 per person, up almost 50% on the previous year's spend per person. This figure is significant in supporting and sustaining the Manx food industry, which is also widely beneficial to the local economy and environment.
The Isle of Man Food & Drink Festival returns to the Villa Marina Gardens on 16th & 17th September 2023.